Our Team
Corner 103 has developed a reputation for making world class wines and is committed to exceeding expectations.
Our founder, Lloyd Davis, has curated a world-class team of wine professionals at Corner 103. From winemaking to hospitality, we are united by our desires to make the best wines possible, and to create memories through unique, welcoming and thoughtful wine experiences.
Lloyd Davis, Founder
Corner 103 was founded by Lloyd Davis as a result of his passion for wine and recognizing that most people are intimidated by it. Originally from New York City, Lloyd spent over 30 years in the Banking and Finance industry. He helped his clients buy and build middle market companies in a variety of industries. While working in the finance industry, Lloyd entered the world of wine as a financial advisor for a major New York wine retailer and soon fell in love with the wine business as well as the art of winemaking.
Following his passion for wine, he left the financial world in 2008 to take control of Viansa Winery. At that time Viansa was struggling and Lloyd quickly returned it to profitability. He enhanced his winemaking team and changed the winemaking philosophy. As a result, his wines won, and continue to win numerous "gold" and "best in class" wine competition medals. Lloyd has developed a reputation for making world class wines and is committed to exceeding expectations.
In opening Corner 103, Lloyd wanted to (i) create a unique environment where his guests would feel comfortable learning all aspects of wine in a friendly, non-intimidating, and fun way; (ii) continue his track record of producing approachable, award winning wines; and (iii) demonstrate the proper way to pair wine with food. He wants his guest to understand that they are a "wine expert"! This is because everyone knows what they like and don't like. Too many people rely on their "wine expert" friends to tell them what is good. But in reality, no one needs anyone to tell them what they like and don't like!
Corner 103 has become a "must" visit for all wine lovers, whether expert or novice, coming to Sonoma Valley! It was ranked as one of the top 10 best wineries in the country by USA Today and has 5-star ratings on Yelp and Trip Advisor!
Lloyd Davis can be contacted at ldavis@corner103.com.
X
Brent Johnson, General Manager
Brent "Boomer" Johnson began his career in 2008 working at Viansa Winery. He started as a Sales Associate and quickly rose to Tasting Room Manager. Over the past seven years, he has gained a wealth of knowledge and experience in all facets of the wine business. Brent enjoys meeting people from all over the world and feels fortunate to live and work in a place and industry where everyone shares that energy and happiness. Brent is passionate about the wines that are being produced at Corner 103, and is excited to share these fantastic wines with his guests.
Brent graduated from Sonoma State University with a degree in business management. He enjoys being active, traveling, golf and spending time with friends and family.
Brent Johnson can be contacted at bjohnson@corner103.com.
X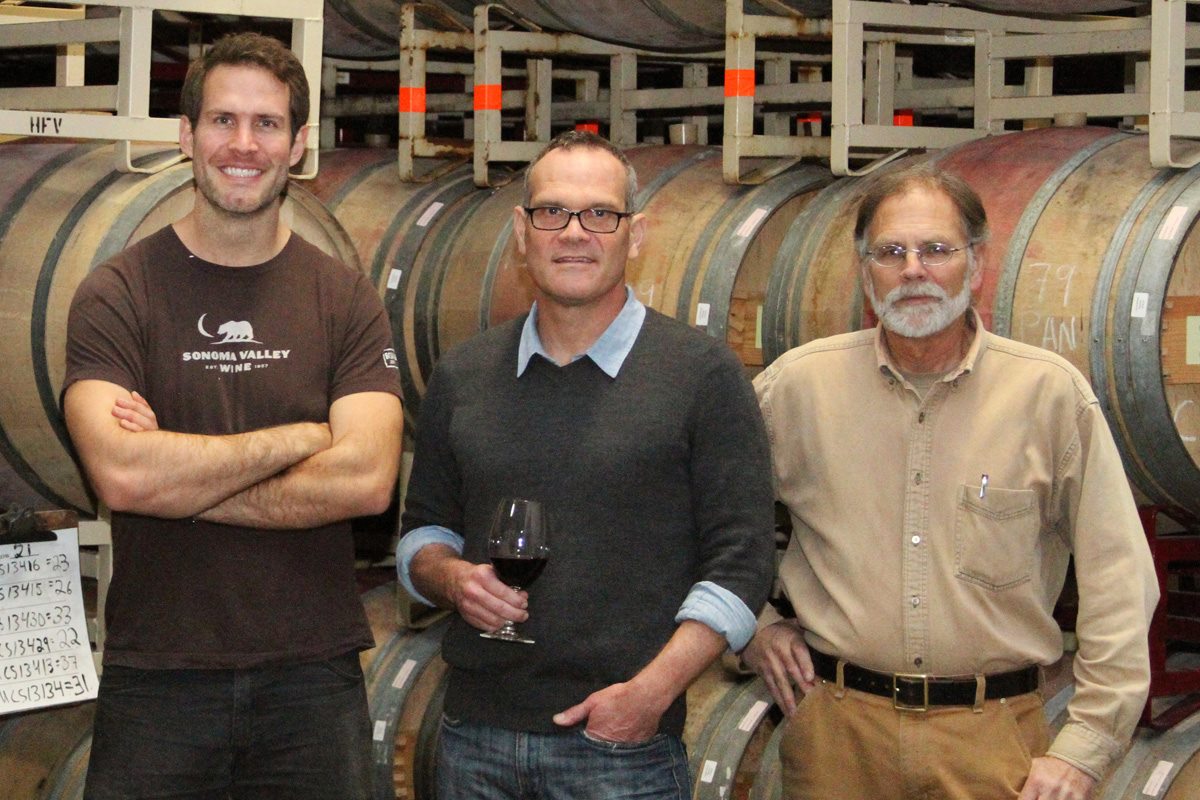 Ron Goss, Winemaker
Ron Goss is Corner 103's incredible winemaker. Ron and Lloyd originally met at Viansa. Since joining the Corner 103 team, Ron and Lloyd have collaborated on dozens of award-winning wines together. When Ron's not in the winery, he enjoys cycling and spending time outdoors.
X
Stay in touch
We have a quarterly newsletter to help everyone stay connected. Sign up and keep up to date on upcoming wine releases and winery events. You don't want to miss out!