Become a Member of The 103 Club
Become part of our family and enjoy Corner 103 at home with regular shipments of award-winning wines that you cannot find anywhere else. Plus, gain exclusive access to events and special savings. There is no cost to join.
Membership in The 103 Club guarantees you access to a collection of wines crafted exclusively for you. Members receive four bottles (2 bottles of each wine) in March, June, September and December. Prior to each release, we send you an email letting you know what wines are included. At that time, you can login on to your account and you will have the opportunity to add on to your shipment or make a substitution. You are in complete control of what you receive each quarter!
We invite you to join our family. Please give us a call at (707) 931-6141 or email us at info@corner103.com, if you have any questions! Cheers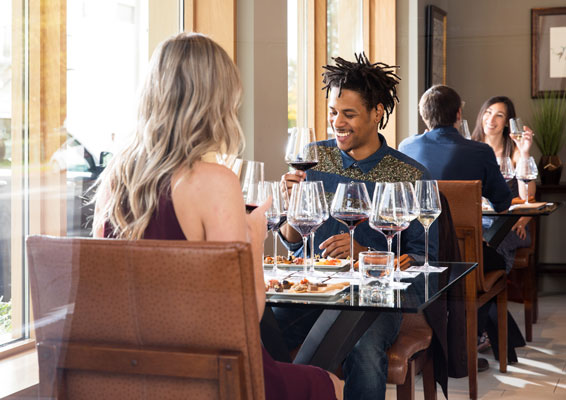 MEMBERSHIP INCLUDES:
Four (4) shipments per year
Shipment schedule: March, June, September and December
Shipment includes: Four (4) bottles, two (2) bottles of each wine
Cost per shipment: $144 – $192 (excludes tax and shipping)
Corner 103 magazine in each shipment
Memberships in the following states are not permitted: DE, KY, MS, RI, UT
MEMBERSHIP BENEFITS:
Complimentary wine tasting for four, by appointment, four times per year
Discounted wine and food pairings, by appointment
20% off wine purchases
Shipments include premier access to the newest releases, hand selected by the Corner 103 Team. Shipments can be tailored based on your wine preferences.
Invitation to Wine Society exclusive events
Access to Corner 103 recipes
Priority access to limited release wines
Exclusive wine offers
Concierge services provided by Corner 103 Team
Stay in touch
We have a quarterly newsletter to help everyone stay connected. Sign up and keep up to date on upcoming wine releases and winery events. You don't want to miss out!